OUR BEST HEAD TURNING CRUISER WITH STRETCH STYLE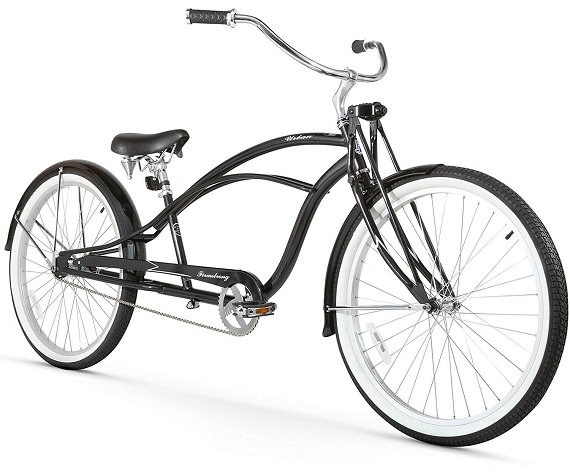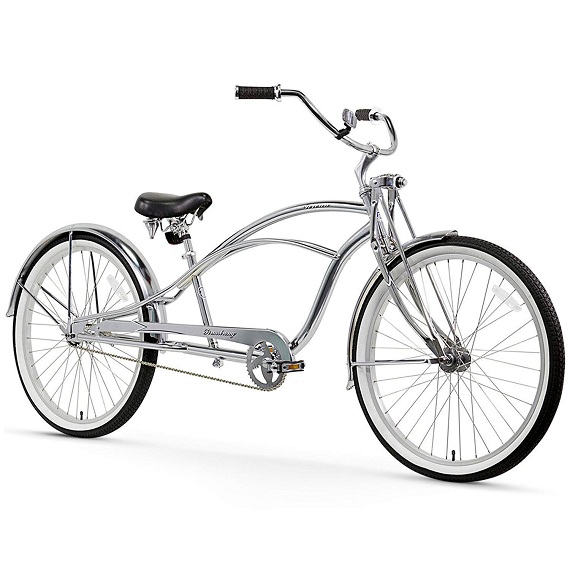 SINGLE SPEED 26″
COASTER BRAKE
Promo proven with a sexy stretched profile
from $444 SHIPPED
2 Colors
Wide Tires and Comfort Seat
Rust Protection
Easy Maintenance
Fits Riders 5′-6′
FREE SHIPPING
120+ $444
60+ $449
15+ $459
DESCRIPTION
COLORS
SEE MORE SIZES AND SPEEDS
DETAILED SPECS
TRY IT OUT
26″ Single Speed Stretch Unisex
2 color choices
Ultimate style in this attention grabbing stretch cruiser. Take your brand messaging to the next level. When stretch cruisers show up, everyone looks.
26″ Single Speed Stretch Unisex Bike Colors
Silver Rims
Black, Chrome

CREATE ORDER
More Sizes and Speeds
Open our Bike Size Chart page if you need help figuring out the best bike sizes for your program.
This bike is not available in additional sizes or speeds.
26″ Single Speed Stretch Specifications
MODEL: 26″ Stretch Cruiser
Frame Size- 13″
Frame- Hi-Ten Steel Frame
Fork- Steel Spring Fork
Headset- Steel
Crank- 1 piece Steel 44T
Front Der- Nil
Rear Der- Nil
Shifters- Nil
Rim- Alloy Rim, 36H
Hub- Alloy 36H
Freewheel- 1 Speed
Tire- Kenda 26″x2.125″ All Black
Brake- Steel Coaster Brake
Handlebar- Steel Cruiser Bend
Stem- Alloy
Saddle- Comfort w/ Spring
Post- Steel, CP
Pedal- Steel Body with PVC Black
Extras- Stainless Spoke, Motocycle Grip
Buy a Test Bike from the Amazon Store
Ready to Order In Quantity?
26″ Single Speed Stretch w/ Coaster Brake
FITS MOST RIDERS
2 color choices from $444 w/FREE SHIPPING